Long-Term Behavioural & Cultural Change Courses
Specialists in Leisure Industry Training Courses
CC Leisure Solutions are experts in identifying and then implementing the required cultural and behavioural change within an organisation to ultimately drive commercial success.

Through effective business process management you will not only deliver better service to your customer but you will also realise the commercial gains in doing so. Our efforts are tailored specifically to the leisure industry and our guidance will therefore improve organisations looking for leisure courses to improve and grow their business.

Contact Us To Get Started Today
What can we help you achieve?
We provide insight-driven advice and tailored solutions that enable our clients to maximise performance.
Our industry-led experts can help you transform your people strategy to attract and retain talent, drive high performance & develop leadership.
How can we make these promises?
We'll provide fully bespoke and leisure courses and mentoring to your team. Nurturing your in-house talent and providing the team with the tools to flourish.
Often teams don't know 'what good looks like', we'll define clear expectations and implement benchmarking to track performance.
We're experts at working with you to change behaviours for the long term, providing insight, tools and training to make things stick.
Our tailored approach delivers useful results that reflect the needs of your business because we understand your culture, your environment and your budget.
Getting the best from your team
The building blocks of a cohesive team
These are the building blocks to getting the most from your teams and helping them not only to understand themselves but how to adapt to get the best from others!

DiSC Profiling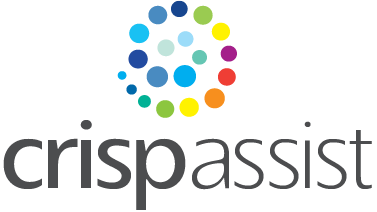 Teaching the skills and providing the tools to make your organisation self sufficient
We employ a 6-step process at CC Leisure Solutions
What Our Customers Have to Say
"We were indebted to Craig Campbell from CCLeisure Solutions who brilliantly hosted and facilitated the event over the 2 days.

The S.L.N.G. will be asking Craig to return for the 2019 conference and have no hesitation in recommending him to host and facilitate all such events."

Bobby Kerr

Development Officer, West Dunbartonshire Leisure
"Craig's knowledge and experience has been invaluable to our business. Craig is incredibly in touch with the customer, the market, customer needs and what is realistically achievable and measurable for a business. He comes across as being incredibly motivational and yet is a very good listener, his presentation skills are excellent and very engaging. I would highly recommend Craig, he is a pleasure to work with."

Fiona West

Circadian Leisure
"Craig is a dynamic character that helps you to look at your business differently with customer focus and drive to improve performance. Craig has made a huge difference in our approach to increasing sales and improving customer retention. His wealth of experience and knowledge is excellent, the only thing we ever ask is for more of his time."

Mark Wildman

Sandwell Leisure Trust
"Craig has exceptional knowledge of the fitness industry. His experience allows him to analyse your company and staff in great depth; he will leave your workforce feeling highly motivated and eager to use the new skills he delivers. Craig is a fantastic mentor and an excellent public speaker, I've learnt a lot from him, a real pleasure to work with"

Mark Harrison

Director Dynamics Fitness Consultants
"Excellent, frank, energetic way to hold a mirror up to the way in which you are working...leading to a 'line in the sand' moment to design a new future."

Carl Daniels

Head of Leisure - Actif (Carmarthen)
"Craig understood our brief and provided a tailored training solution. Delivery was relevant and inclusive for all participants. Current practice was challenged and whilst this created some professional discomfort realistic solutions were identified."

John Marsden

Head of Leisure Vivacity leisure
Top 10 Recurring Mistakes In The Leisure Industry
I first presented this workshop over 10 Years ago at a Quest conference and the Scottish Leisure Network. I decided to revisit to see if the industry had moved on, I see pockets of excellence everywhere I go but have these ten mistakes been actions yet by the masses, well the answer is no.